CAMPING RESERVATION AVAILABLE AUGUST 10, 2019 at NOON!
Pleasant Harbor, The City of Peoria and Dillon's Restaurant will host the 1st Annual Peoria Country Music Fest on Saturday, October 19, featuring live country music from four popular country bands, as well as food trucks, a beer garden serving a variety of "adult beverages," as well as a fan experience located within the event which includes LIVE bull riding, a cigar lounge, corn hole….. The event runs from 2:00 p.m. – 11:00 p.m., with gates opening at noon. The event site features amazing views of Lake Pleasant and easy access to a variety of lakeside water sports activities.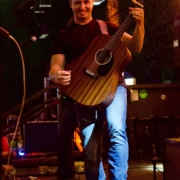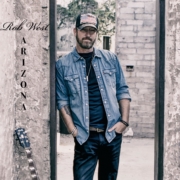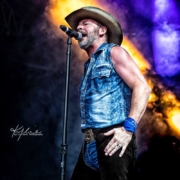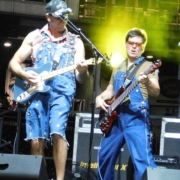 SCHEDULE OF EVENTS
1:45pm – 2pm: Welcoming Ceremony: Presentation of Colors and National Anthem
2pm – 3:30pm:  HILLBILLY DELUXE
4pm – 5:30pm:  CHAD FREEMAN
5:30pm – 6pm: LIVE BULL RIDING SHOW
6pm- 7:30pm:  JOSH ROY
7:30pm- 8pm: LIVE BULL RIDING SHOW 
8pm-10:30pm: ROB WEST
WEEKEND CAMPING EXPERIENCE:
VIP PARTIAL HOOKUP: $250-$275
VIP FULL HOOKUPS: $325-$350
PREMIER DRY CAMPING: (Reservations required) COMING SOON!
ALL VIP PACKAGE RESERVATIONS MUST BE RESERVED BY PHONE!
All other RV Reservations may be reserved online or by phone!
There will also be two LIVE bull riding sessions for festival goers to enjoy.

Tickets
Advanced online tickets are $15.00 per person and $5.00 for children, 12 and under. Tickets purchased at the gate are $20.00.  A limited number of VIP tickets are also available at $45.00 and include, 2 complimentary drink tickets, 1 meal and access to a special seating area with a dedicated cash bar.
Ticket prices DO NOT include entry into Pleasant Harbor which is an additional $10 fee per vehicle for this event. Parking admission is paid at time of entry. Festival attendees are encouraged to buy tickets in advance.
Weekend Experience
For those wanting a Weekend Experience, camping is available, both full hook-up campsites (electric, water, sewer and internet access) and dry camping spaces. Showers, convenience store, pool and clubhouse amenities are available to weekend campers at Pleasant Harbor RV Resort. Pleasant Harbor offers an array of watersports and lakeside activities featuring the world's largest floating waterslide (H2-Whoa!), boat, sail and jet ski rentals, hydro flying, kayak and paddle board rentals. In addition to the many onsite food trucks at Saturday's event, Dillon's Bayou Restaurant, located at Pleasant Harbor Marina is open throughout the weekend for breakfast, lunch and dinner and will feature three days of live country music. Camping reservations for the Weekend Experience will be available soon. 
Pleasant Harbor at Lake Pleasant is less than a 45 minute drive from downtown Phoenix and the closest entry to the lake for most Phoenicians. Located in the City of Peoria, Pleasant Harbor is open to the public 24 hours a day, 365 days a year. For more information about the Peoria Country Music Fest, ticketing or camping, please call the Pleasant Harbor events line at 623-203-5173.